The Earth is the Mother of all people, and all people should have equal rights upon it. You might as well expect the rivers to run backward as that any man who was born a free man should be contented when penned up and denied liberty to go where he pleases.
Chief Joseph (Nez Perce Chief. 1830-1904).
This page uses the 'Kids' True type font.
If you don't have it,shift & click HERE to get it.
(just click with IE).

Read Chief Seattle's moving speech



Some thoughts on freedom of expression.



The main Indigenous Peoples Site. Absolutely loads of information and links on this one site alone. Supports frames, no frames and java



A site giving compact histories on many Tribes.



A useful place for evaluating Native Web Sites.



A Native American Ancestry site - useful for genealogy research.



The Leonard Peltier Pages.



Kiloh's Leonard Peltier YahooGroup.



This week in North "American Indian" History - Loads of Info and Links here.



Anna's Native Resource Links.



Information about Leonard Peltier and more.



The American Indian Studies Site. Pictures, Books, and other resources. Excellent.



The Peoples' Path Homepage.



Native Americans and the Environment.



Loads of Genealogical links including many NA ones.



A site dedicated to Native American art.



Native American technology - Loads of information.



Some fine Western art to be found here.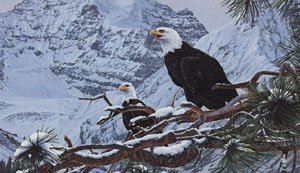 The American Indian is of the soil, whether it be the region of forests, plains, pueblos, or mesas. He fits into the landscape, for the hand that fashioned the Continent also fashioned the man for his surroundings. He once grew as naturally as the wild sunflowers; he belongs..just as the Buffalo belonged...
Luther Standing Bear (Oglala Sioux).
Tune up your web pages